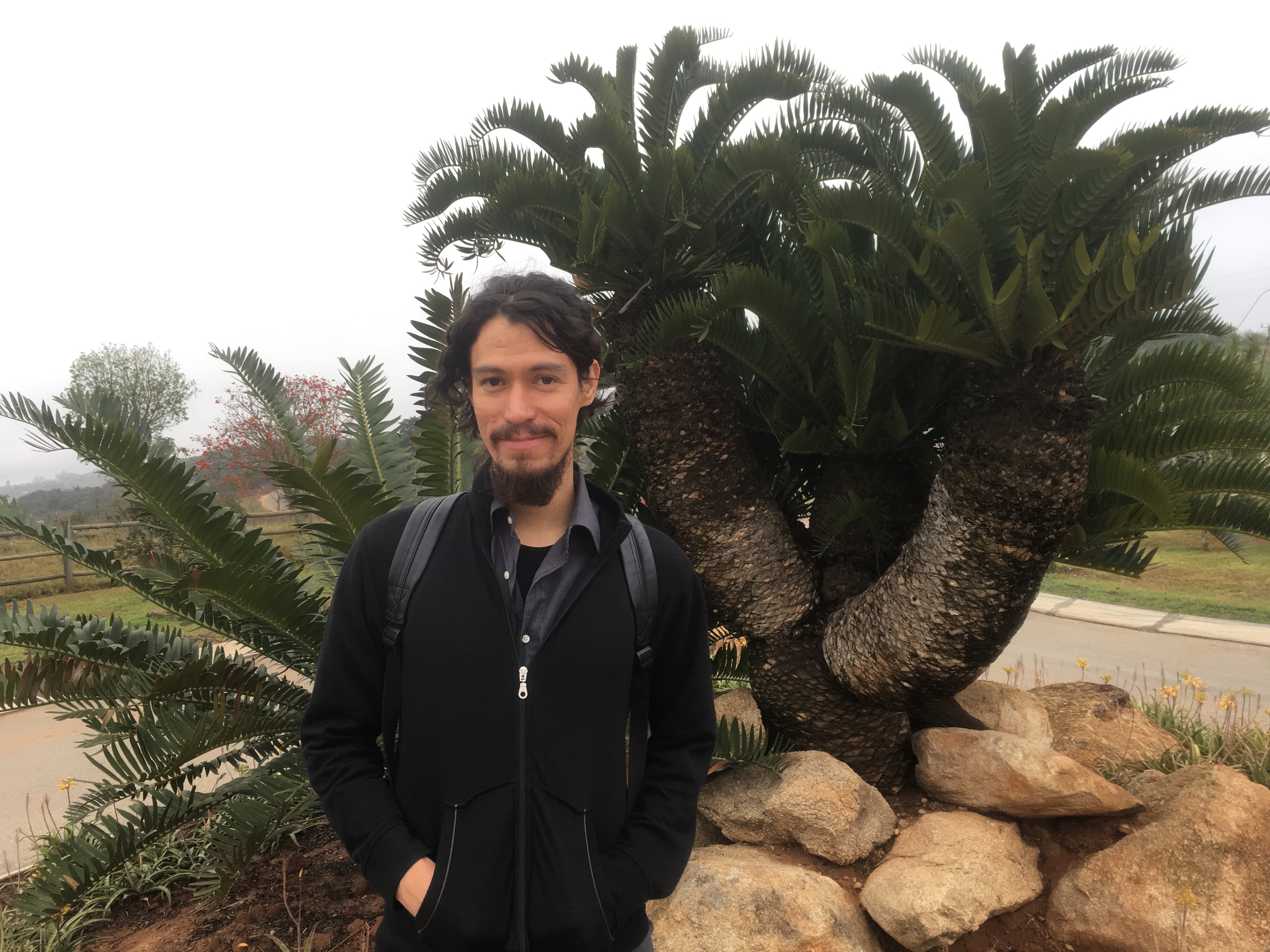 ポスドクのホセさんが、南アフリカで開催された国際ソテツ参加し、若手研究者賞を受賞しました。
The 11th International Meeting on Cycad Biology was held in Nelspruit, South Africa, on August 20-24, 2018. The participation by all the cycad fellows was amazing! Especially those contributions with a strong focus on the conservation for this threatened plant group. It was a meeting full of knowledge, common interests, nice researchers and fun times.
I contributed in this meeting with three talks corresponding to our three latest published papers. In the Conservation session, on August 20th, I presented the paper:
1- "Considering evolutionary processes in cycad conservation: identification of evolutionarily significant units within Dioon sonorense (Zamiaceae) in northwestern Mexico". I complemented the information of this research with our most recent progress on the taxonomy to describe a new species, as derived from this work.
On August 23th, the Systematics session included two of my presentations:
2- "The phylogeography of the cycad genus Dioon (Zamiaceae) clarifies its Cenozoic expansion and diversification in the Mexican transition zone"
and
3- "Aridification as a driver of biodiversity: A case study for the cycad genus Dioon (Zamiaceae)"
My colleague and friend Miguel Angel Pérez-Farrera also presented our advances in our research on the species Dioon merolae.
4- "Morphological variation of Dioon merolae (Zamiaceae)"
With these presentations, we shared the progress of our researches on cycad sciences, and promote other researchers to build bigger knowledge in the basis of our contributions.
And finally, I was surprised and glad to be awarded as a "early-carreer researcher" in this meeting! This award encourages me to resume my research with even bigger inspiration! Thanks for the honours!